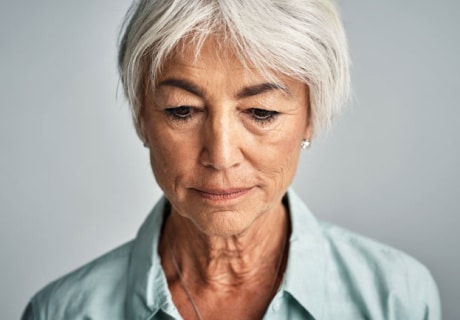 Should You See an Audiologist?
Audiologists work with patients of all ages, treating infants, children and adults for a variety of hearing and balance problems—they provide services that include:
Fitting and dispensing hearing aids
Administering hearing and balance tests
Counseling patients and their families on communication strategies
Designing and implementing hearing conservation programs and newborn hearing screenings
Providing aural rehabilitation programs
Performing ear-related surgical monitoring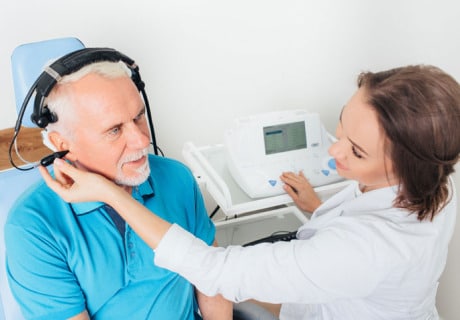 How Is Hearing Loss Treated?
1. Setup an Appointment
We can help you schedule an appointment with the right specialist for your needs. Hearing loss is common, and an in-person visit is the first step towards treatment. Family members or friends are always welcome.
2. See an Audiologist for a Hearing Evaluation
An audiologist will test your hearing to determine the cause and severity of your hearing loss. They will answer all of your questions and work with you to find the right treatment solution for your needs.
3. Have Your Hearing Aid Fitted
After helping you choose the treatment plan that is right for you, we'll guide you through the hearing aid fitting process, and our audiology team will provide ongoing support every step of the way.
4. Follow-Up Consultation
A follow-up visit is typically scheduled 1-2 weeks after your initial fitting. Your audiologist will work with you to make further adjustments, answer any additional questions and provide ongoing support.
If you suspect you have hearing loss, you aren't alone. Now really is the best time for treatment. Your audiologist is ready to help you on your new journey, so call us today to learn more and take the first step towards better hearing.
Call Coastal Carolina Otolaryngology for more information or to schedule an appointment.
Contact Us Today
If you are experiencing a medical emergency, please call 911.
To schedule an appointment, please call our office.